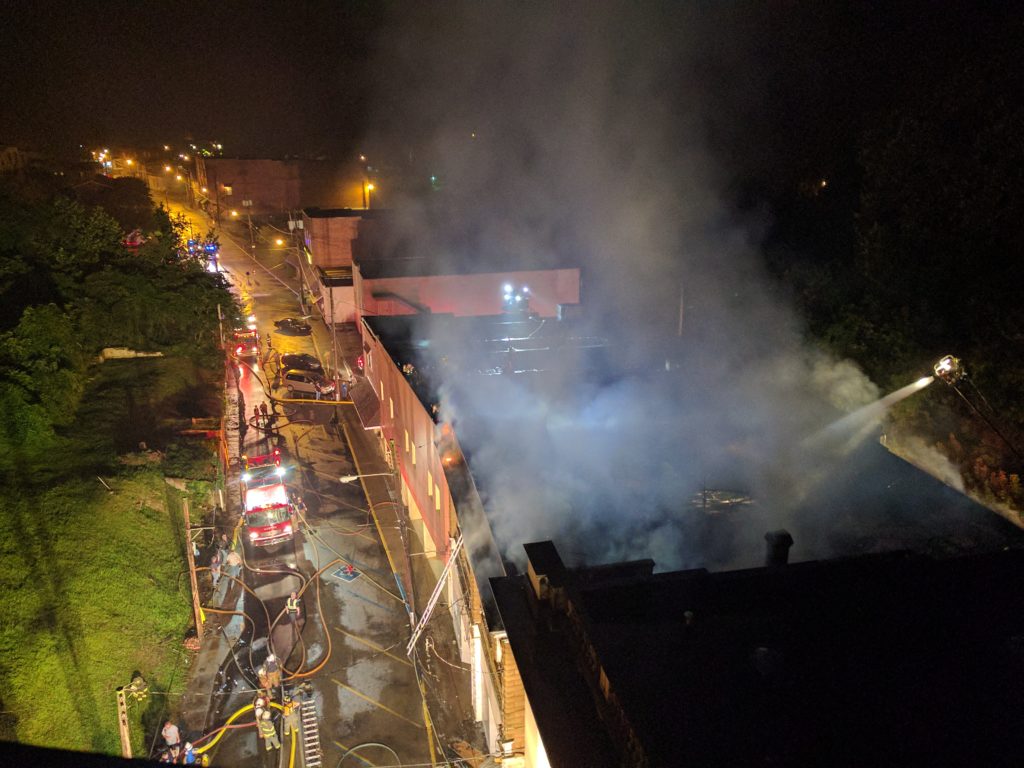 Last night was a long one for the 1 House, and our neighbors.  At just after 18:00 (6:00 P.M.), crews were dispatched to a reports of a fire on Main Street.  Crews arrived on scene finding heavy smoke billowing from the structure.  Firefighters on scene faced a hard battle to get the blaze under control, as the building was boarded up and in poor condition.
Six fire departments responded to the fire, including Madison, Racine, Spruce River, Van, Chapmanville, and Danville.  Crews fought back the flames through the night, keeping it contained to the original structure.  Surrounding buildings sustained minimal damage.  The cause of the fire has not been determined at this time.
The fire structure is a total loss, and should be avoided.  Falling debris is possible.  Crews were once again toned to the structure late this morning to extinguish some rekindled flames.
Special thanks to the American Red Cross, Hacienda Mexican Restaurant, Madison McDonald's, Danville Gino's, and other local businesses and community members that helped support crews on scene.